All new drama serial, Dagh-E-Dil now airing on HUM TV, is one of the masterworks of our most recent productions. An absorbing story of love, revenge and deception is now streaming, presenting the most talented cast of the industry including Asad Siddiqui, Nawal Saeed, Naveen Waqar, Gohar Mumtaz, Saleem Sheikh, and Hassan Niazi. A Momina Duraid Productions' project, written by Sadia Akhtar and directed by Asim Ali, is making its way through your hearts.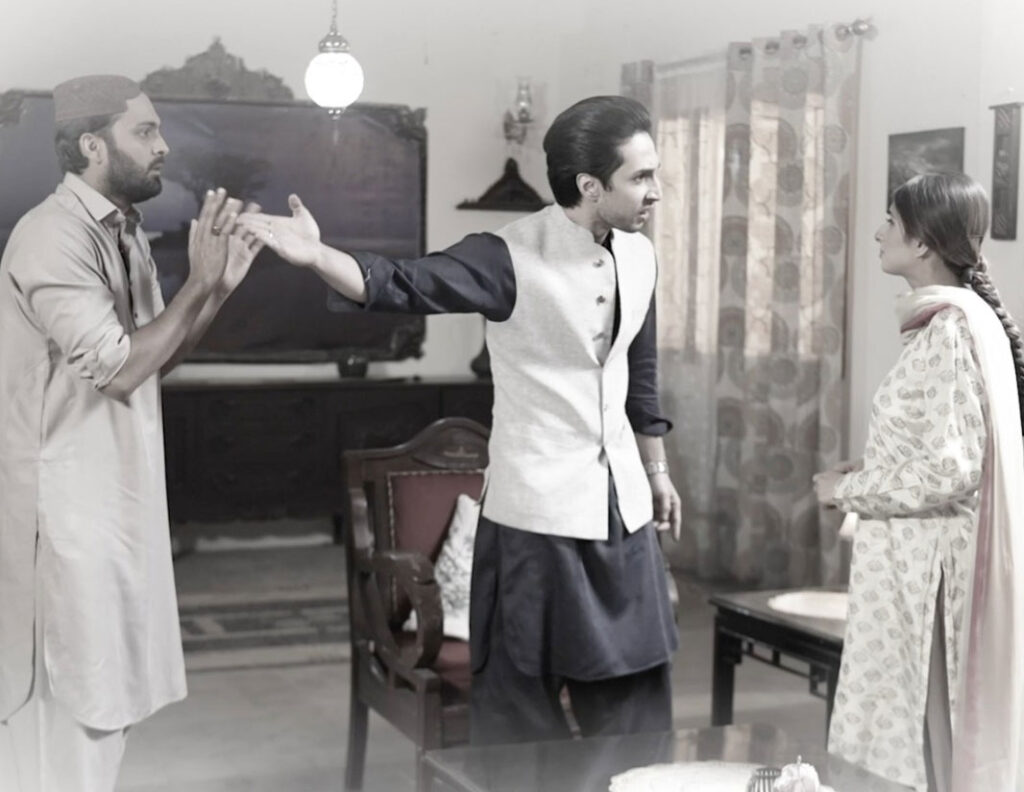 Beginning with the flashbacks from the past, Dagh-E-Dil opens with a dream sequence, where the mother of the lead character Hashim, is dreaming anxiously about her past, and wake up with a shaken spirit. The setting of the series juxtaposes the cityscapes and countryside flashbacks in shifting manner. Next scenery of the series shifts to the cityscapes of Karachi. From the usual university locale to the beautiful profound panoramas of the beach. The series postulates a romantic backdrop of the scene with soulful sunset imagery by the beach.
The story continues in the present, but when Mahnoor meets Hashim's mother, and they are conversing about her family, the mention of her forefather's village 'Nawab Shah' takes the audience to the faded panoramas of countryside life through the lens of his mother. A heartfelt sequence of scenes from the landscapes of a village are showcased in a faded manner offering a phenomenal cinematography.
As far as the story goes, we see that the love-interest of Hashim and Mahnoor stands on the conduit of telling their families about their relation. We also observe some sort of shadow from the past looming in the story. So will their love be favoured by the families ? or they'll face a destiny that is eclipsed by the haunting past they are unaware of? Watch the unravelling of the events in Dagh-e-Dill, Monday to Friday 9pm, only on HUM TV.